Students' voice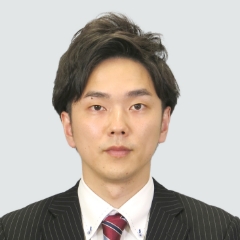 Kosei Ishimura
General Thoracic Surgery and Breast and Endocrinological Surgery
At first, I thought it would be quite a hurdle to learn an unknown field of medical AI from scratch, but thanks to this program and various supports from professors, I am gradually deepening my understanding. Although I still have many issues to overcome before I can actually start my research, I will do my best to acquire the ability to implement AI and to think in a way that can be applied to medical care.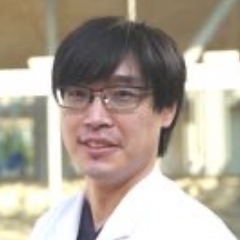 Haruki Choshi
General Thoracic Surgery and Breast and Endocrinological Surgery
There are many reasons why people take this course. Some have a specific idea of what they want to do and need AI to do it, some are already familiar with programming, and some are vaguely interested in working with AI. In my case, I was vaguely interested in AI and took this course with little knowledge. The course is designed so that even such a person like me can understand and accumulate knowledge by learning the basics of programming and the concepts necessary for research using AI from the very beginning. In the course of actual programming, I was able to find an issue that can be applied to clinical practice, and I am currently conducting research on that issue.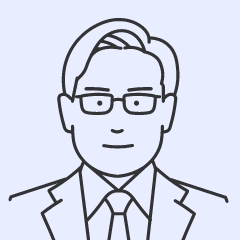 Junki Toyosawa
Gastroenterology and Hepatology
I entered the course with no knowledge of AI, but there were some basic classes from outside and I was able to understand what AI is.
Medical devices utilizing AI are beginning to be marketed in actual clinical practice, and I learned a lot when considering the development of new medical devices, etc.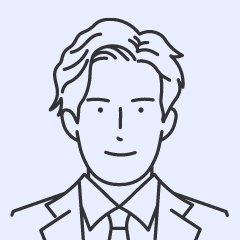 Ryusho Hamada
Plastic and Reconstructive Surgery
I am self-taught in programming. In this program, there are plenty of online lectures, and I can learn about AI from various perspectives. I am also inspired by the lectures and other events. I think it would be even better if there were more contents on how to implement programs and how to write papers.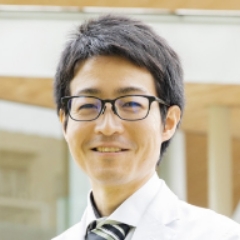 Ryosuke Hirai
Gastroenterology and Hepatology
I joined the course with absolutely no knowledge or experience in medical AI, but I feel that I am gradually becoming more familiar with the content of the course through regular online lectures by professionals for beginners. The instructors are very enthusiastic and supportive. In the future, I would like to have more opportunities to learn not only basic programming but also how it is applied and utilized in clinical situations from experienced professionals.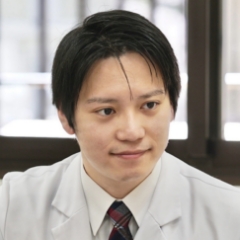 Mashu Futagawa
Clinical Genomic Medicine
The course has an abundance of on-demand lecture videos on machine learning, which were easy to understand even for me, a beginner in AI and programming. In the online lectures, we actually implemented a classification model in the Python language, which helped me to get a clear image of model building for my own research. My dedicated supervisors have provided me with generous support not only in the selection and construction of AI algorithms, but also in the ethical application procedures for my individual research project. In addition, I was able to learn about the latest activities in medical AI at a joint seminar held by Tohoku University and Hokkaido University, as well as experience "design thinking" in a workshop format to obtain the essential issues and needs of the project.